'Sounding Conflict' Shortlisted for Research Project Award of the Year 2020
'Sounding Conflict' Project is Shortlisted for Times Educational Awards 2020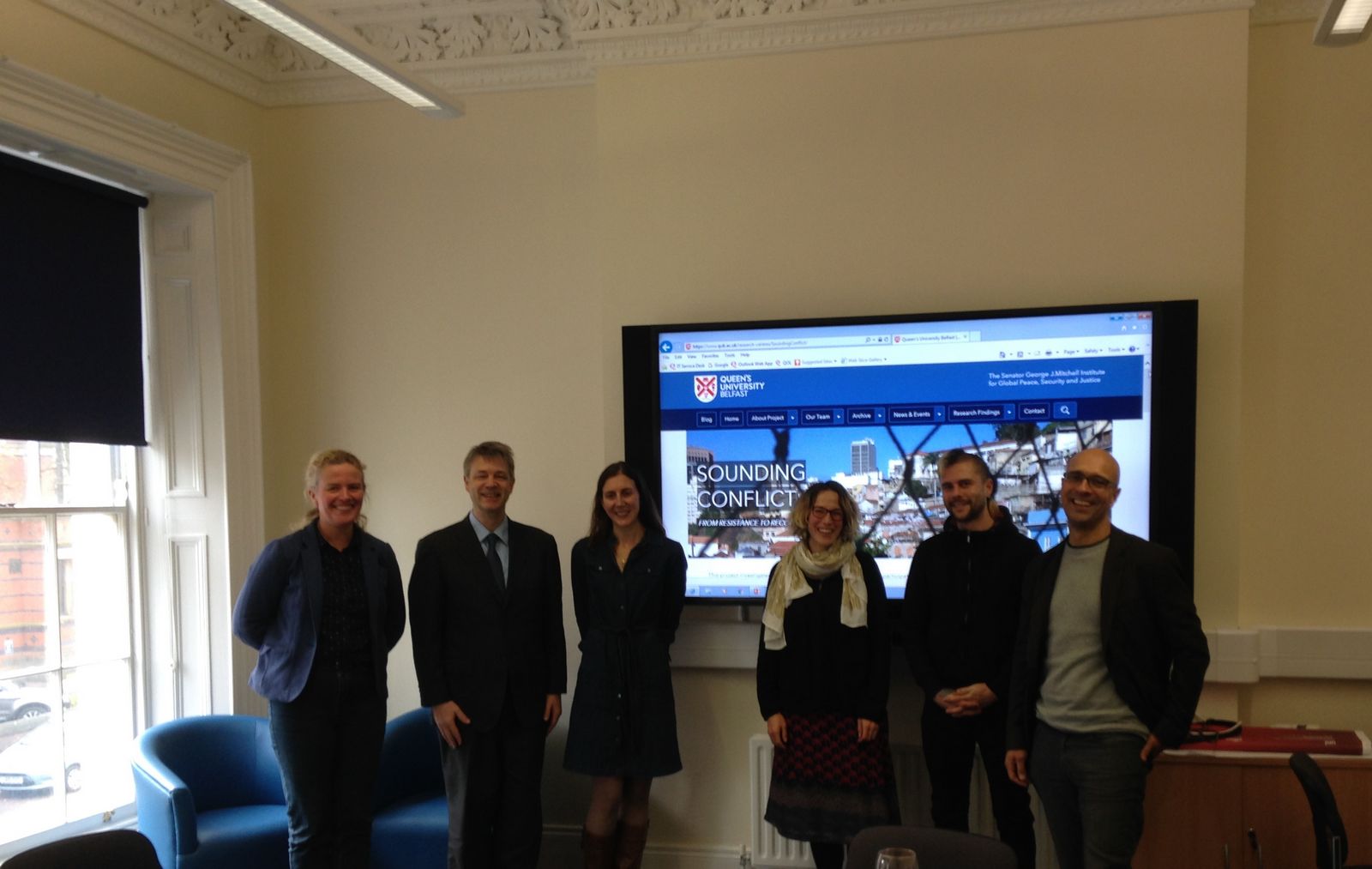 We delighted to announce the Sounding Conflict project has been shortlisted for Research Project of the Year: Arts, Humanities and Social Sciences 2020 by the Times Higher Education (THE) Awards, widely recognised as the 'Oscars' of the Times Higher Education sector.
Led by Professor Fiona Magowan with Dr Olivier Urbain, International Advisor on the Project from The Min-on Music Research Institute in Tokyo, Dr Julie Norman, Dr Steffi Lehner, Dr Jim Donaghey and Professor Pedro Rebelo, together with 15 community partners across 9 countries, this interdisciplinary Arts, Humanities and Social Sciences team has brought together sonic, performative and theatre collaborations from across the globe.
This international study has contributed to sustainable development goals by building diverse knowledge exchange and transfer through widening participation, providing in-country training and evaluations, strengthening youth empowerment, generating new projects and enhancing capacity in sound music and the arts in conflict transformation.
Each year, the THE Awards attract a wealth of entries that exemplify the talent, dedication and innovation of individuals and teams across all aspects of university life. Despite a pandemic and the resulting dramatic changes to working patterns, entries still came in from all corners of the UK, with over 80 institutions represented on the shortlists.
THE editor John Gill said, "This has been a year like no other, and universities have faced unprecedented challenges as a result of the pandemic. While we are by no means through the crisis, the response over the last six months has been immensely impressive, and served yet again as a reminder of the dedication and commitment that exists across UK higher education."
"While this year's THE Awards will differ from previous years, since we will not be able to gather to celebrate in person, the purpose remains the same: to highlight and champion the very best of the talent and creativity that shines out from our universities. In 2020 more than ever, it is vital to recognise and shout about those achievements, and we have been gratified by the huge number of entries at a time when university staff had so many demands on their time."
Thank you to all the teams and partners who joined us in this enterprise.
Winners will be revealed during a virtual ceremony 17:00 to 18:00 on 26 November 2020. Registration is free and open to all. We hope you can join us for this special occasion to celebrate our work.