Annabel Fry
Annabel Fry reflects on Music, Mindfulness and Well Being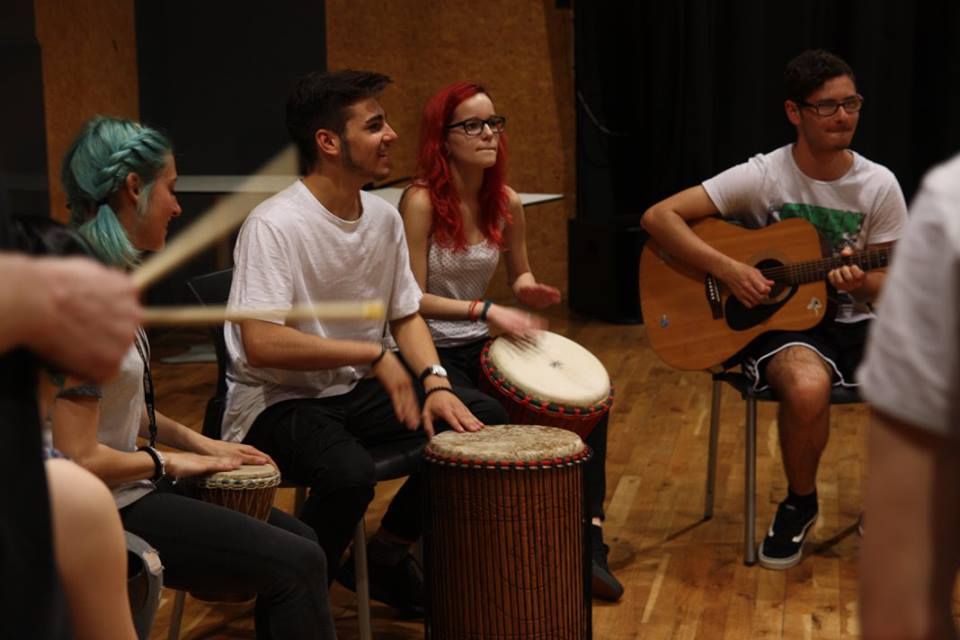 We've had the pleasure of hearing from some amazing speakers as part of our 'Politics of Performance: From Negotiation to Display' module, alongside students on the music and peace building course from Soka University, Japan and interested MA and PhD students from QUB.
Each week, we were able to experience a unique opportunity for ourselves to hear from art practitioners working in with variety of creative practices who are dealing with different approaches to the arts in relation to violence, trauma and healing in specific regions around the globe. In one of the workshops, we were joined by Mark Smulian, a music producer, composer, educator who has been working in the music industry for over 40 years. His session was highly engaging, reminding us that engaging with music is one of the easiest and best things to do for one's well-being, as well as learning that everyone can be classed as a musical being whether one categorises oneself as being 'musically talented' or not. Not only this, but simply 'jamming out' with friends also has the ability to improve muscle function and hugely enhances social cohesion.He discusses our brain plasticity and how engaging with music for just 10 minutes a day on a regular basis can improve and strengthen our memories as we get older, as well as our cognitive powers throughout our lives.
Mark introduced to us an app called 'MindHarp', which he created as a musical tool that would allow anyone to engage easily with musical sound. He talks about music sensors that we all have in our brain which light up and respond when we actively engage with music and sound and which have the ability to reduce stress and anxieties.
Many of us know, that with the current COVID crisis looming over our heads, amplifying stress and anxieties, this is a perfect outlet to create some musical sounds and focus on our mental wellbeing. I was keen to try MindHarp out after the workshop with my housemates, and they loved it!